The "Whoo-Hoobicon" 2003 Jeep Wrangler Sport with Custom M416 Expedition Trailer
We hope you enjoy this build post on our 2003 Jeep Wrangler Sport and our 1960"s M416 Marine version Expedition Trailer. We purchased the Jeep used and it was stock except for the wheels and tires. Since then it has been significantly modified to perform better on the trails we enjoy. I'd like to think of it as a desert build built to work well rock crawling and on long ventures into the back country far from civilization. This build may not suit everyone's taste but that's the beauty of the Jeep world. If I were wheeling in Florida on the beach this Jeep would be setup quite differently.
This Jeep has it's share of scratches has been rolled and totaled once and has received many upgrades along the way. The trailer was re-constructed from a fairly rough stock M416 that may have been slung under a Helicopter in Vietnam as it is a US Marine version with the logistic hoops in the corners. I finished the trailer about a year ago and the tub was painted at the same time the Jeep was being painted after the roll over. Our Jeep has been wheeled around in Nevada, Utah, California and Arizona. It has done the Rubicon Trail three times, has wheeled about 15 days in Moab Utah, has done the Fordyce Trail and done many event such as the Jeepers Jamboree, Big Bear Forest Fest, Winter 4X4 Jamboree Hump N Bump and Many More.
In the following pages I will list many of the things I have done to make our Jeep work for us. If we lived in another part of the country I'm certain that it would look quite differently. This is a desert rock crawler setup for hot dry climates and long trips into the back country far from civilization or assistance. It has upgrades in many major components, Ham and CB communications, Satellite Radio, Dual Battery System, Premier Power Welder (on-board welder with Ready Welder spool gun, Warn Winch with synthetic rope, 6 cylinder engine with electric supercharger, Rubicrawler 2.72-1 doubler in front of a Rock Trac 241 Transfer Case. Chromoly axles, ARB air lockers, Custom Dana 44 high pinion rear axle.
If there's any interest I can go into more detail and continue listing my upgrades until people cry NO MORE PLEASE!!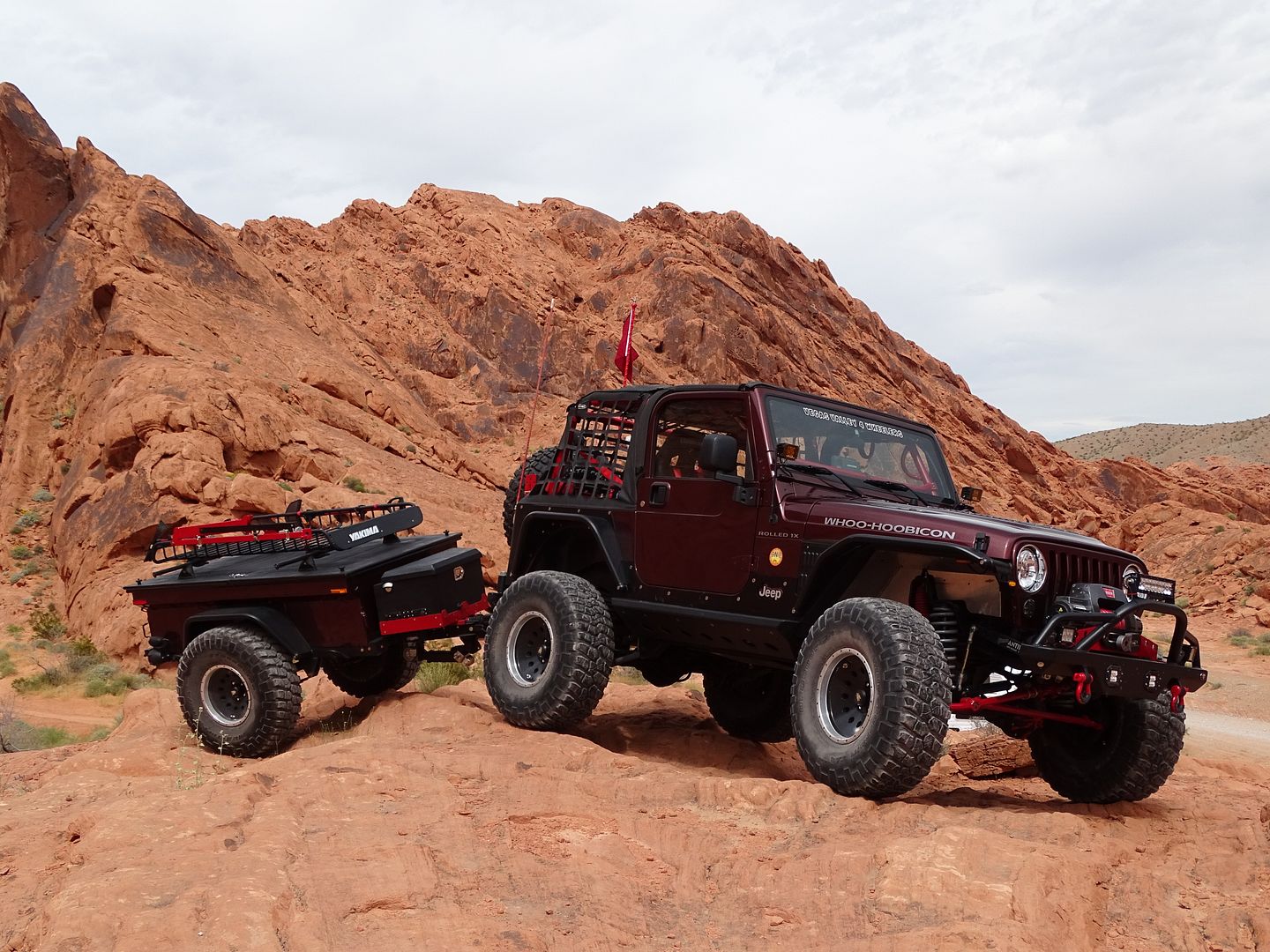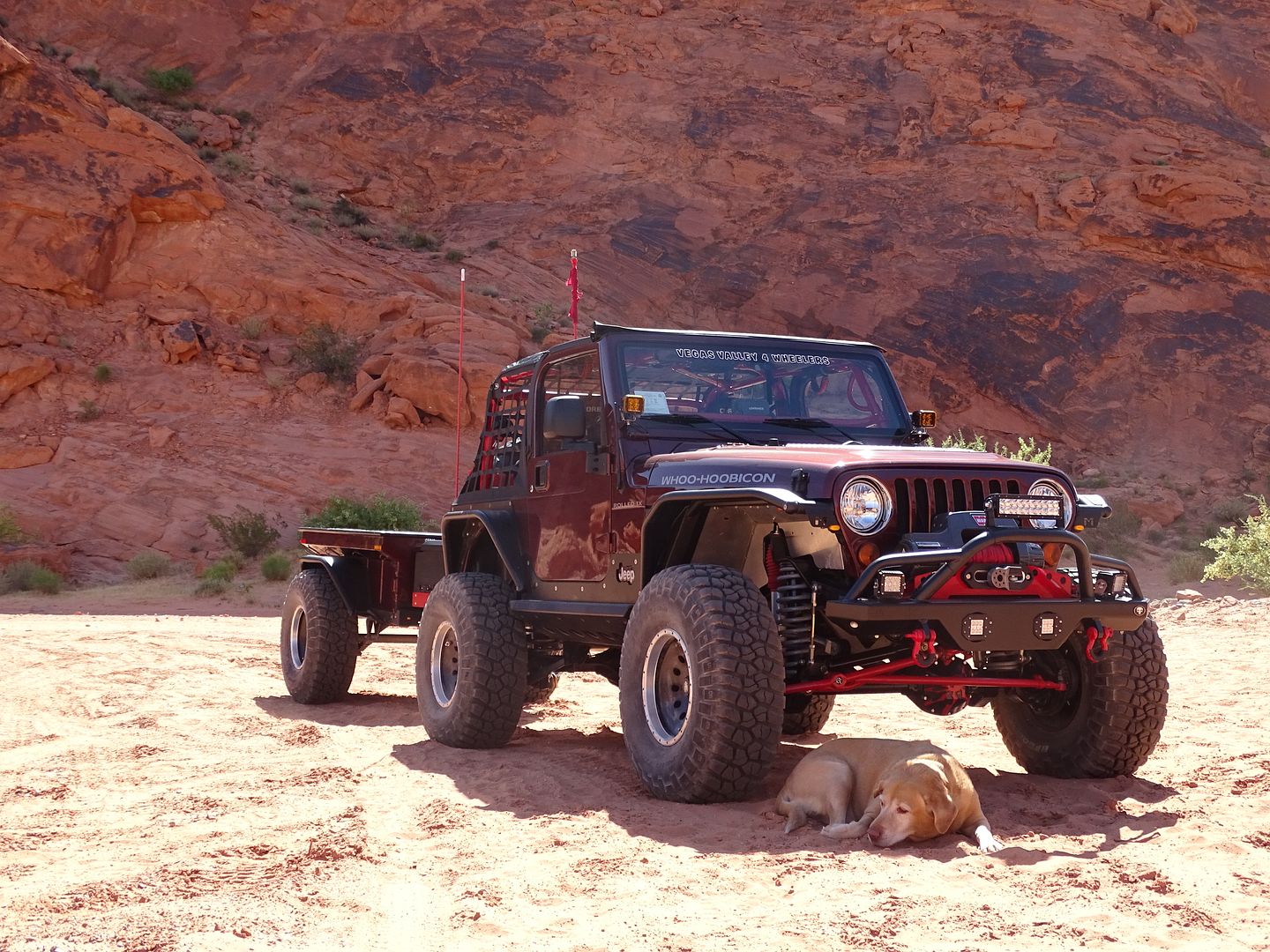 Last edited: